Police Competitive Examination 2023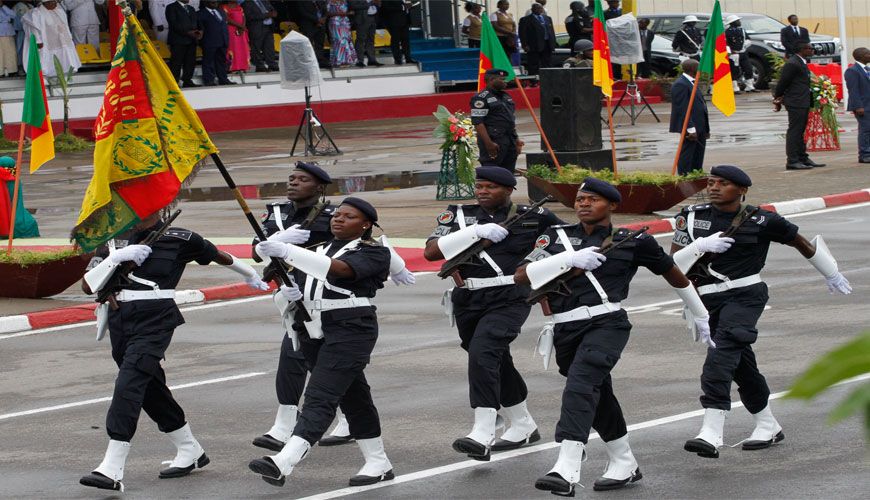 The Delegate General for  National Security informs  the general public that the Head of State has authorized the launching of competitive entrance  examinations  for  the  recruitment  of two  thousand five hundred (2500) young Cameroonians into the National Security Corps. This move comes to reinforce the security of persons and their property; throughout the national territory.
The series of texts signed on or December 2022 announce the recruitment of:
Application files shall be received at the ten Regional Delegations for  National  Security  from  the 19th December 2022   to  the  17th February 2023 .
The  written   phases  for   Cadets Superintendent and  Assistant Superintendent   will  take  place  at   the   unique  Centre  of   Yaounde respectively on:
Saturday 25th February 2023 for Cadets Superintendent of Police,
 Saturday  04th March  2023  for  Cadets  Assistant Superintendent of Police.
For the  Cadets Inspector of Police and Constables the written phases will take place in all the regional headquarters on:
Saturday 11thMarch 2023  for Cadets Police Inspector,
Saturday 25th March 2023  for Cadets Police Constable.
The Delegate General for  National Security therefore calls on prospective candidates to  get  the  appropriate information on  the recruitment exercise/particularly as regards the registration formalities. He thus recommends that  interested persons should pay particular attention to the National Security's radio programs on CRTV  notably, "Canal Police" broadcast from Monday to Thursday at 7.40am and 'At the Service of  Each and Every One" broadcast on Saturdays at 3.30pm.
Candidates are   also   encouraged to   consult  the   website: www.dgsn.cm where the  various texts are published or contact the Regional Delegations for National Security.
In the meantime/ registration shall strictly be done on-line through the website: www.dgsn.cm
However. the Delegate General for National Security entreats the public to be cautious and vigilant; and not to fall prey to unscrupulous individuals who shall promise to grant them access into the National Security Corps in  exchange for  money. He  invites  candidates to denounce such acts so  that perpetrators should be  unmasked and brought before the competent Judicial institutions.